Need an employee?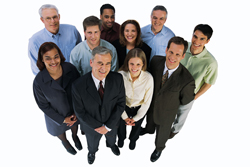 As someone who understands the importance of an employee's time and what it means as one of your company's major investments, you are aware of how illness, temporary absence, or even a heavy workload can interfere with the flow of business. We can help.
At Century Temporary Services, we pride ourselves on providing the right person for the job, regardless of what your needs may be. We offer employees who are reliable, conscientious and highly skilled. We also provide qualified temporary help when and where you need it and free you from responsibilities such as payroll and workers compensation.
While specializing in engineering and technical services, we also offer administrative/support and management services. What's more, we take the time to determine exactly what your needs are because we want to make sure you're getting the right person for the job.
For both technical and non-technical services, let us show you how we can put our people to work for you, while at the same time carrying your investment a little farther.
Need a job?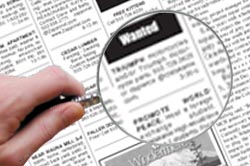 At Century Temporary Services, we pride ourselves in providing the right person for the right job. Our goal is not only to please our customer but our employees as well. We offer full time, part time and short-term assignments to our candidates. Direct hire positions are also an option. We will match your job interests and abilities to a position that you will find not only successful but also enjoyable. We offer full benefits to our full time employees. If you are interested in working for Century Temporary Services, please search our current job openings to apply for a job that suits your needs. A Century Temporary Services representative will contact you for a personal interview. We look forward to working with you.